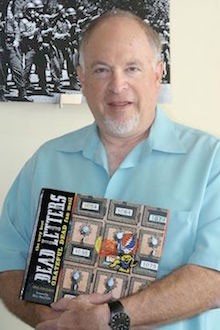 Paul Grushkin
Paul Grushkin is the author and co-author of four best-selling rock & roll histories, collectively selling over one million copies.
Grushkin's books include:
ROCKIN' DOWN THE HIGHWAY: The Cars and Stars that Made Rock Roll
Voyageur Press/MBI Publishing (October, 2006)
ART OF MODERN ROCK: The Poster Explosion
co-authored with Dennis King
Chronicle Books (2004)
TREASURES OF THE HARD ROCK CAFÉ
co-authored with Joel Selvin
Rare Air (2000)
THE ART OF ROCK: Posters from Presley to Punk
Abbeville Press (1987)
GRATEFUL DEAD BOOK OF THE DEAD HEADS
co-authored with Cynthia Bassett and Jonas Grushkin
Wm. Morrow (1983)
Grushkin is a graduate of Stanford University (1974).
He resides with his family in Northern California.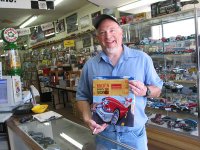 paul@paulgrushkin.com